Pergolas were one of the most popular garden trends in 2021. But are pergolas still popular? While some may chalk the trend up to homeowners putting more focus in recent years on upgrading their outdoor living spaces, the truth is that these open air structures have been popular in modern design for a decade (or more). According to Better Homes & Gardens, their popularity has grown substantially in 2022. Due to their continued popularity, homeowners may be apprehensive that now they might be on the bubble of a trend. However, when homeowners select pergolas that can be adapted to their style and needs, they can rest assured their newest garden addition will look stunning years after installation.
Because metal pergolas can be adapted to fit almost any design, they can fulfill a number of functions, like carving out a purposeful space for an outdoor office or kitchen, while remaining beautiful and easy-to-install. Below are a few ideas to help homeowners personalize this structure to enhance their unique outdoor living space.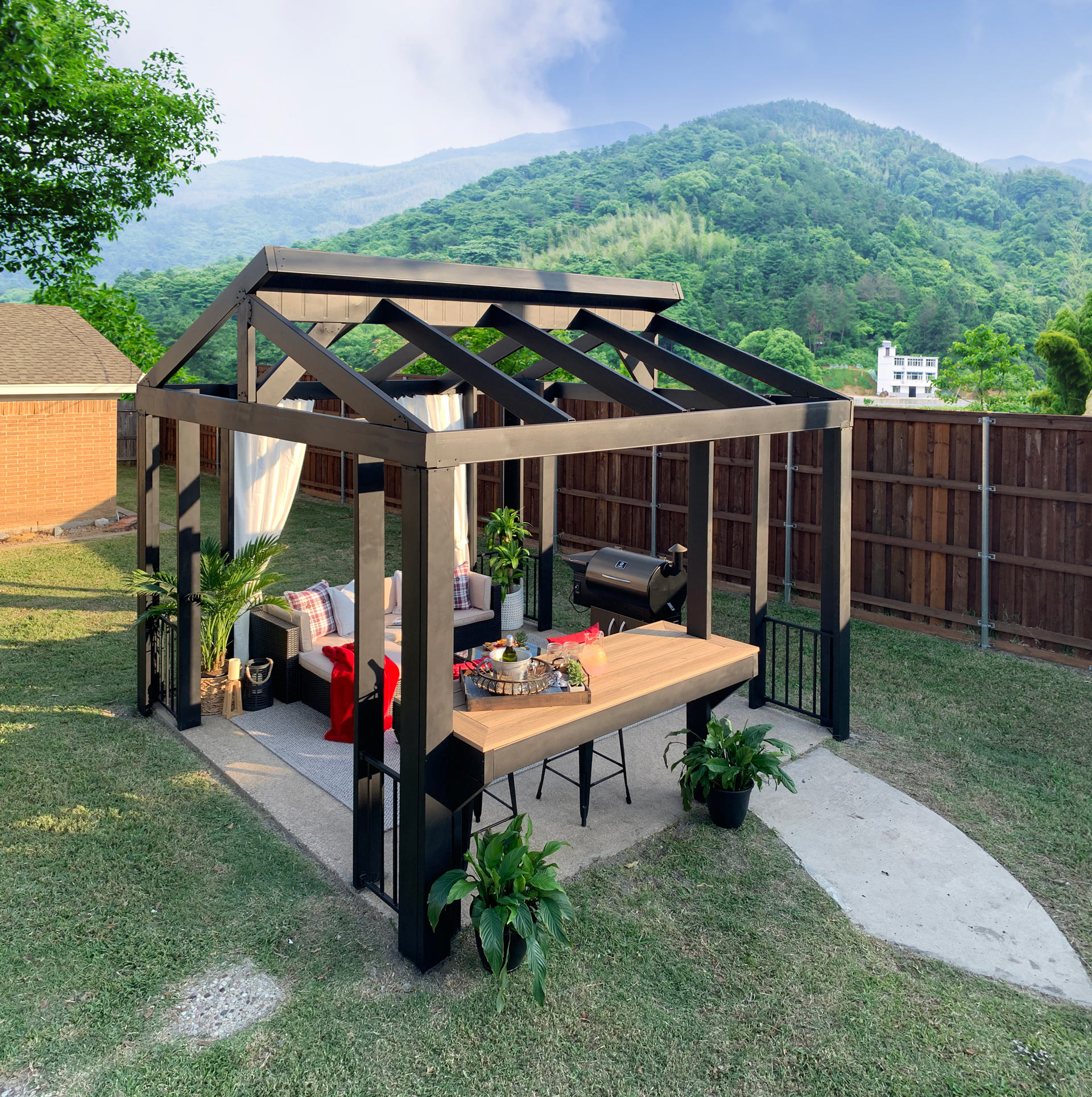 1. Define a deck's perimeter with an open plan
Installing a pergola so its posts are at each corner of a ground-level deck can help define the space, much like the functionality of a deck railing. The four posts can frame the space while still preserving the open feel of the deck. When positioned correctly, the rafters can create enough shade for relief on a hot day. Homeowners can also drape fabric over the rafters for more shelter from the sun.
2. Install counters for an open outdoor kitchen
For homeowners who love to cook outdoors, a metal pergola can be the perfect spot for an outdoor kitchen. Their open design doesn't trap smoke from a grill. Because steel is noncombustible, it is resistant to fire, making it an ideal for housing cooking activities. Steel pergolas from Fortress Building Products can also be customized to include counters and built-in tables to make entertaining easier than ever.
3. Increase privacy with outdoor curtains
While traditionally an open structure, pergolas can be customized with curtains to offer some privacy. By hanging outdoor safe fabric from the roof beams, homeowners can create a cozy little nook to escape to for an hour (or several) and just as easily pull them back for maximal openness.
4. Adding planters for a stunning herb garden
Combining the last two ideas, adding vertical herb gardens to a metal pergola can provide fresh ingredients to an outdoor kitchen while also blocking prying eyes to the secrets of a homeowner's culinary creations. Since steel resists rot, homeowners can water their plants without worrying about excess water damaging the structure.
5. Create a focal point away from the home
Homeowners with exceptionally large backyards may want a place to relax or entertain that is further away from the walls of their house. Because metal pergolas are invulnerable to rotting, warping, splitting and insect damage (without all the upkeep of wood pergolas), homeowners can place them far away without having to worry about the logistics of hauling insecticide, fungicide, power washers and buckets of stain long distances.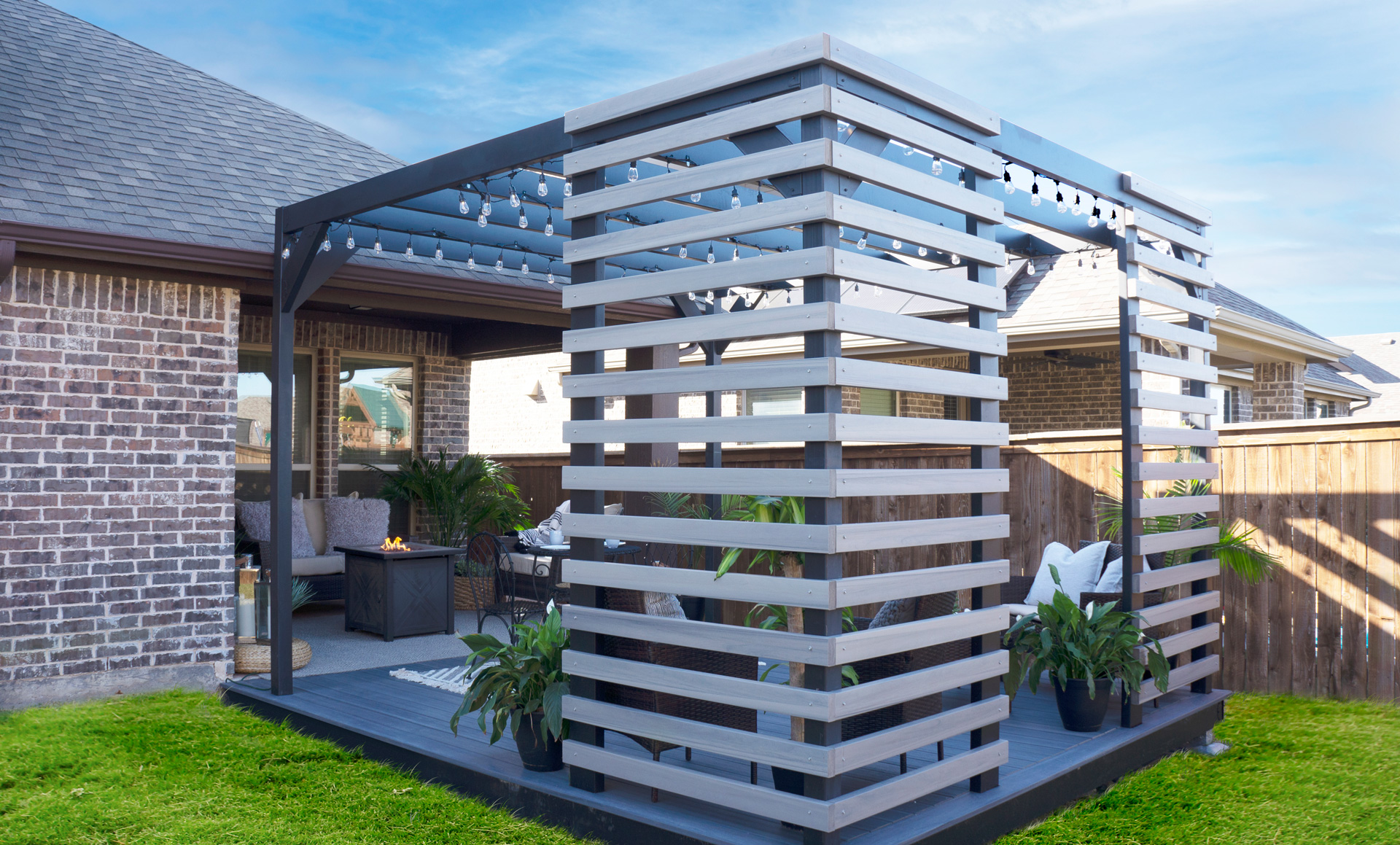 Steel pergolas offer both form and function
Because they boast almost limitless design capabilities, steel pergolas from Fortress® can fit a large range of design aesthetics and practical needs. As such, they promise to remain a vital part of any homeowner's outdoor living space for years to come. Further, when they serve multiple purposes, pergolas can potentially increase a home's value, making them not just a beautiful garden addition but also a practical investment.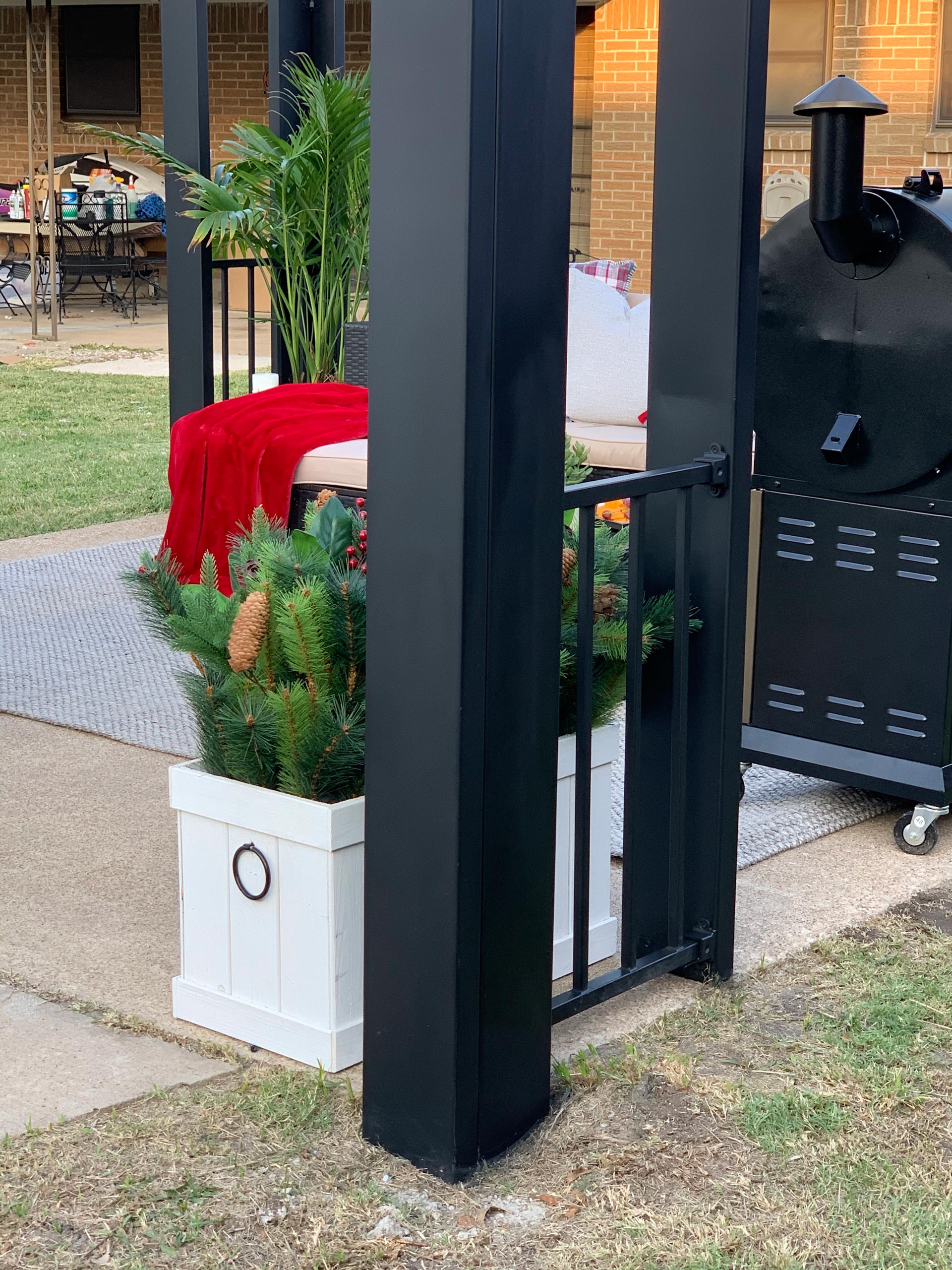 You may also like:
3 Creative Pergola Ideas to Try
Pergolas vs. Patio Covers: Choosing a Shelter for Your Outdoor Space